Authorities say a 70yearold motorcyclist has die
Authorities say a 70-year-old motorcyclist has died after he collided with a turkey that was trying to cross a road in suburban Detroit. (SplitShire/Pixabay) A 70-year-old motorcyclist died on April 6 in Michigan after a flying turkey hit him in the chest leading to a fatal crash in Oakland Township.The man was riding a 2005 Triumph and the crash happened Saturday afternoon at around 12:45 p.m., about 22 miles northwest of Detroit. "I was on my way to work and all of a sudden a pigeon appeared and smacked the side of my helmet. I lost my balance, swerved straight into a fence and got knocked out. When I woke up I knew it was serious because I couldn't feel my legs and I'd never felt that even though I'd crashed before," he told Fox News.He was first noticed by a female driver who dialed 999 (emergency) who he had overtaken a few minutes before the crash."There were some dark times and moments where I thought 'What if I had done this differently?' But there's nothing I can do about it now and I just have to get on with my life, I'm lucky to have what I have. The paramedics saved my life, especially the air ambulance guys, who were incredible," Beecroft said.The Associated Press contributed to this report. Follow Venus on Twitter: @venusupadhayaya Michigan motorcyclist, 70, dies after collision with turkey https://t.co/4k8zUKv9t8 pic.twitter.com/nHnvqH3GpV— FOX 17 (@FOX17) April 8, 2019  LINKEDINPINTERESTREDDITTUMBLRSTUMBLEUPON   US News Share The Oakland County Sheriff's Office said several turkeys started to cross the road in front of the man and one of them took flight, colliding with him and causing him to lose control of the motorcycle. The man's left leg was severed below the knee when he struck a guardrail.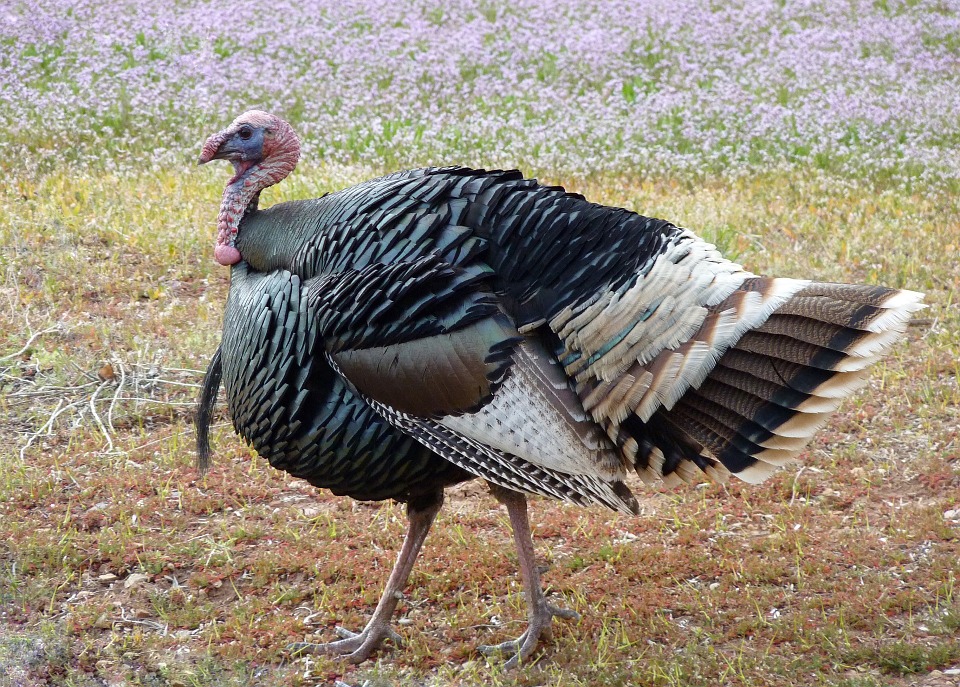 Stock image of a wild turkey. (Skeeze/Pixabay)The sheriff's office said the man was stabilized by paramedics at the scene, but he died after being taken to the McLaren-Oakland Hospital.The crash is under investigation and the man's name has not been released. Police said he was wearing a protective helmet and was not driving under alcohol influence, reported Click on Detroit.
FOX NEWS: Motorcycle rider paralyzed after bird strike causes accident https://t.co/JQk4zje8fHMotorcycle rider paralyzed after bird strike causes accidentStill drives and rides.via FOX NEWS https://t.co/3IXxvIYH7h— USA Latest News (@usalnews) January 4, 2019 Motorcyclist Crashes to Death After Flying Turkey Hits Him in the Chest By Venus Upadhayaya, Epoch Times April 9, 2019 Updated: April 9, 2019 Share this article Motorcyclist at Risk on RoadBikers are more vulnerable to the external environment and are unprotected from road hazards such as flying stray objects, according to Hagen and Rosskopf attorneys at law.In 2016, 5,286 people died in motorcycle crashes in the United States, up 5.1 percent from 5,029 in 2015, according to the National Highway Traffic Safety Administration (NHTSA).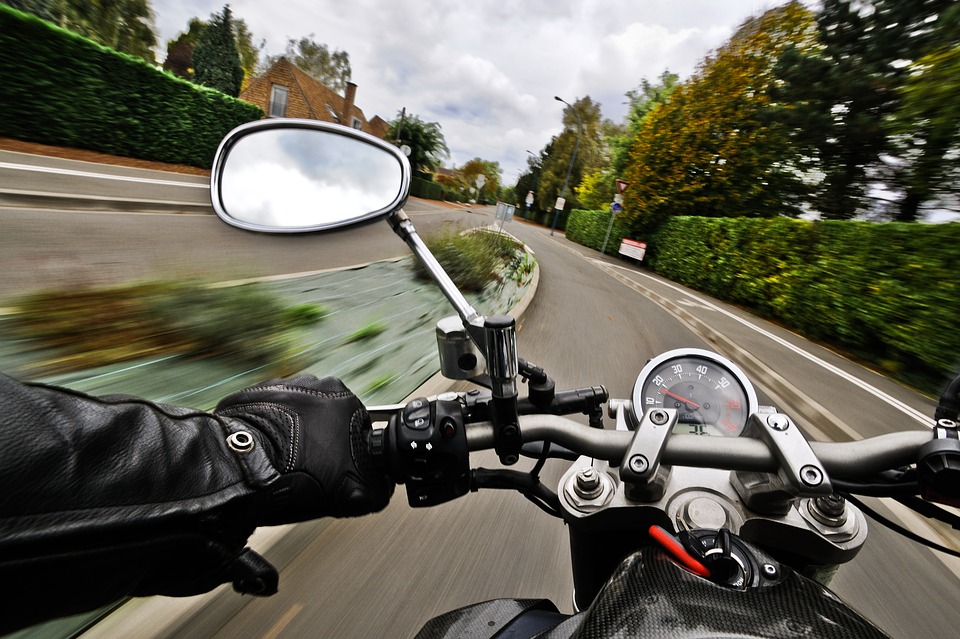 Stock image of a motorcyclist (Christels/Pixabay)A 21-year-old motorcyclist from Morpeth, Northumberland, was left paralyzed from the waist down on Aug. 27, 2017, after a pigeon "from out of nowhere" flew into his helmet, reported Fox News.Sam Beecroft, was riding a Yamaha bike at 40mph when a pigeon hit him on the right side of his head.Beecroft lost control of his bike and crashed into a fence, leaving him unconscious.Beecroft considers himself lucky to be alive but doctors said he will be in a wheelchair for the rest of his life. 70-year-old Michigan motorcyclist dies after colliding with flying turkeyhttps://t.co/oNVGGXxLuL— WXYZ Detroit (@wxyzdetroit) April 8, 2019 Show Discussion